Since 2014, we are a community all around the platformer game Teeworlds. Everyone can play on our servers located in Germany and Canada running a variety of Teeworlds gametypes. Most notably our feature-rich Race modification as well as custom mods like TeeSmash for which we even held a tournament.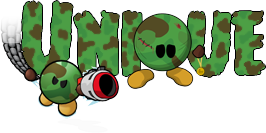 If you wish to become an official member and wear our clantag in-game you can apply here. We are proud of our steady memberbase and the nice and mature atmosphere in our community.
The source code for this website and all the game servers we host is on GitHub.